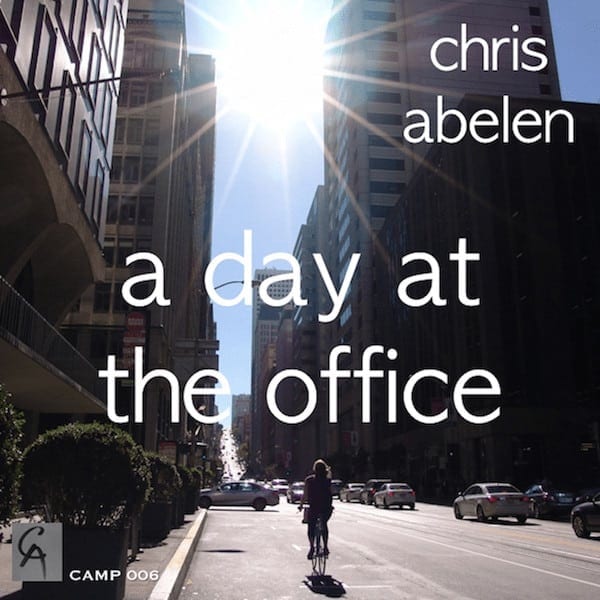 'The pharmacy was closed when the many tired ghosts of Miles Davis decided to in vivo freak this band. Suitable for zombies and psychedelics. #livingdeadcharm'
Fiona Ord-Shrimpton's comment on 'Fix' (All about jazz)
'The proof's in the final report. The players don't sound like they're watching the clock, waiting for work to be over. They sound psyched, rested and ready. Putting this music together, Chris Abelen struck a blow for worker comfort, efficiency, and effective time management.'
Kevin Whitehead – liner notes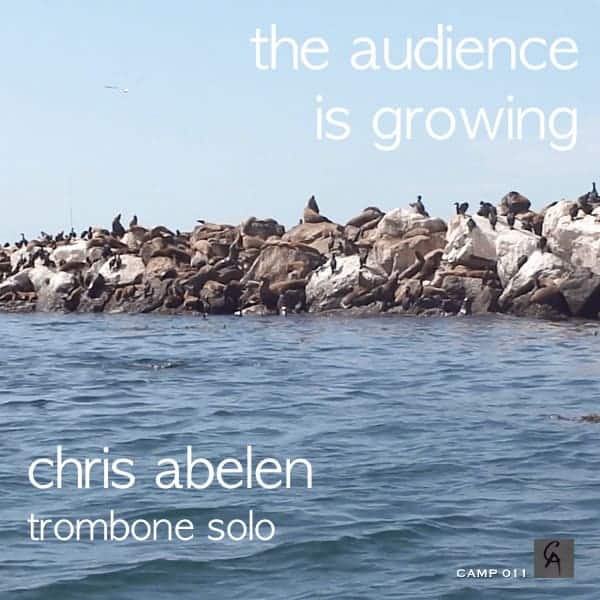 This project comes with a story.
(I read somewhere stories are very 2020).
It's a story about why someone would pick the slide trombone.
It's a cool instrument, has a great sound, and it looks good on TV with the slide moving back and forth. But it also comes with built-in limitations, compared to, say, trumpet. You'll never play as fast as a trumpet player can.

Watch the trailer!
A compilation of the Songs on the eve of dismissal concert, recorded on june 23, 2019 in the BIM huis Amsterdam,
featuring Lorena del Mar – lyrics by Bastiaan Geleijnse
9 songs & 6 instrumental tracks
'This album takes up such themes of workplace blues in a full-blooded, full-throated way, probing the emotional life of a woman (whose words are sung beautifully by Lorena del Mar) who is going to lose a meaningless job that is paradoxically the only meaning she's got.
Psychoanalysts, take out your notebooks!'
Victor L. Schermer – from the liner notes on
Songs on the eve of dismissal – the studio album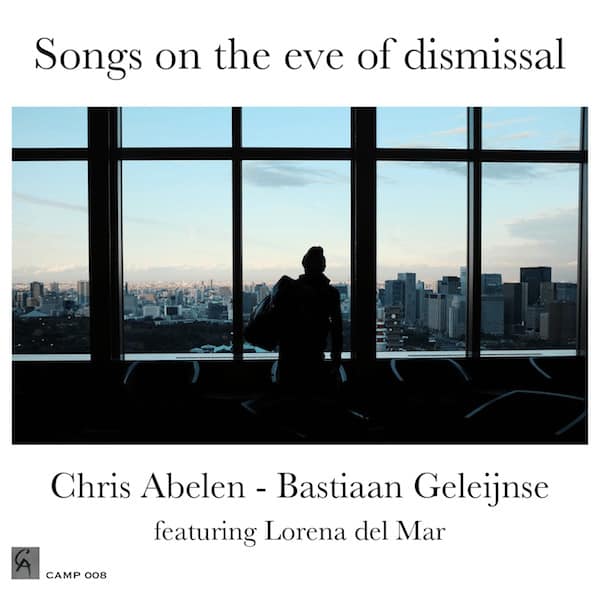 'A gospel for those consigned to cubicle life, Chris Abelen's new album captures the angst and ennui of the career office employee. The trombonist's octet maintains a whimsical tone throughout, but nothing about the lyrics give the impression of irony.' – Band camp Jazz Pick
'So you see songs in themselves are subjective, but what impresses anybody overall, is the entirety of this project – its vision and its scope – which goes well above jamming a couple of songs and improvising over the top.' – Tunedloud.com
Plint is an EP, as an 2008 introduction to my music. From a quartet to a 10-piece band, with a string quartet. 4 pieces are on previously published albums, the title track is new, with a great Tobias Delius tenor solo.
Is it too much to suggest that on his four CDs so far, Chris Abelen has taken a thesis-antithesis-synthesis approach to bandleading?
His first albums, Dance of the penguins and What a Romance, featured his working quintet. Proost, his third (though recorded first), was for an ad hoc tentet. Now for Space he's come up with another ad hoc tentet built around the working band. Two working bands, actually: the Abelen quintet and the Zapp! String Quartet, plus rogue clarinetist Ab Baars, returning from Proost.
Kevin Whitehead – liner notes
Imagine the Art Ensemble Of Chicago jamming with Duke Ellington and the Willem Breuker Collective, injecting their jam with elements from the New Orleans funk, blues and brass band music, and you'll get a pretty good picture of what this CD by this Dutch trombone player sounds like.
GROOVEMASTER
Who knew we'd been missing something this good?
Kevin Whitehead, Chicago 2002 – liner notes
A much stronger effort than his earlier Dance of the Penguins, What a Romance features a more confident, mature, and gruff-sounding Chris Abelen on trombone — who not only leads but does so in glorious style.
Steven Loewy – All Music Guide
The quintet assembled by trombonist Chris Abelen ("What A Romance") is a brass dream: tenor saxophone (Tobias Delius), a guitar treated like a trumpet, riffs and colors (Corrie van Binsbergen), doublebass (Wilbert de Joode) and drums (Charles Huffstadt. The themes are conceived as launching pad for accompanied improvs, for games of out of wack rhythms. An insidious nonchalant merriment.
Jazz man – Alex Dutilh
Delius is featured over pedal tones on "Delay," just before Corrie van Binsbergen breaks out with a nasty electric guitar solo. Charles Huffstadt's march drums on "Who's Next" recall Henry Threadgill's Sextet, but this group's got a wholly original sound. Bassist Wilbert de Joode wields an enviable high-action, matte-timbre sound. – John Corbett – Downbeat
Abelen himself plays a patrician-type role, his horn making melodic statements and using his rather starchy delivery to deadpan the group's more cartoonish moments. Delius, who can play in any style, is the singular voice, and the others play with a conspiratorial, behind-the-hand stealth. Hard to pin down but surprisingly engrossing. – Penguin Guide to Jazz on CD – Fourth Edition – 1998
NEW SHEET MUSIC from A day at the office
now available – play along with the minus one studio recording tracks
NEW PROJECTS
minus one with Logic and Band in a Box samples – new sheet music releases