Time to revise my old big band scores, originally written for Willem van Manen's Contraband in the 1980s and '90s.
Let's start with BANK, with a soprano sax feature.
This version is for a traditional big band line-up, with a funky guitar part and with a Fender Rhodes, in straight eigths instead of the usual (boring) jazz swing feel.
 And don't miss the free role for the double bass (keep Scott LaFaro in mind).
Garritan samples for the horns, Band in a Box for the rhythm section.
Sheet music available at Sheet Music Plus.
scoring:
Soprano (solo), Alto, 2 Tenors, Baritone, 4 Trumpets in B flat (also with Harmon mutes), 4 Trombones (4th bass trombone), Fender Rhodes, Electric Guitar, Double Bass, Drums
And maybe one day there will be a studio or live recording.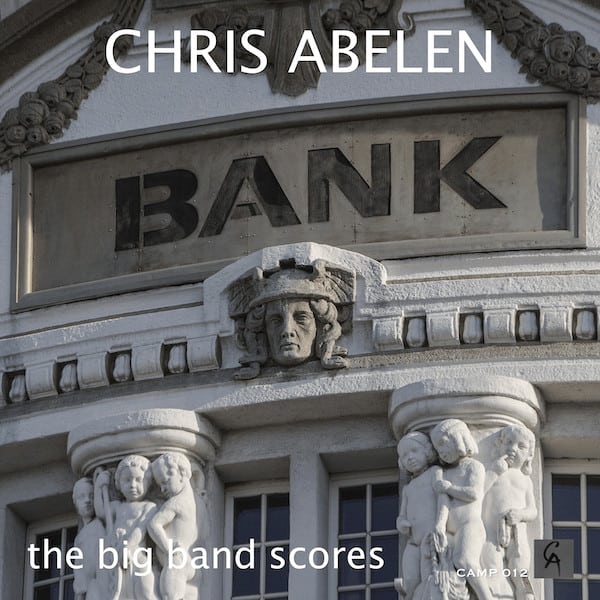 From Wikipedia: The word bank was taken Middle English from Middle French banque, from Spanish banca, from Old Italian banca, meaning "table", from Old High German banc, bank "bench, counter". Benches were used as makeshift desks or exchange counters during the Renaissance by Florentine bankers, who used to make their transactions atop desks covered by green tablecloths.